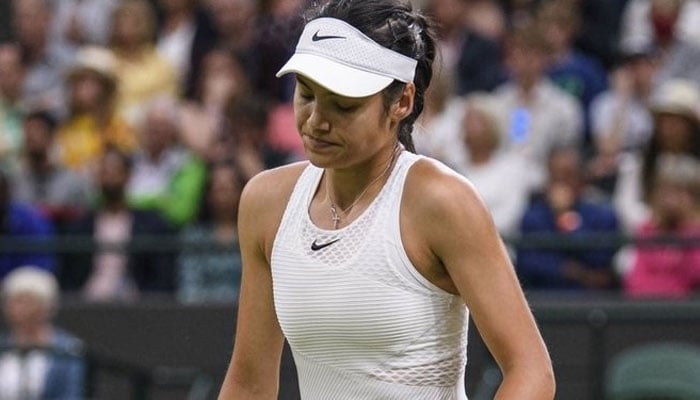 ROME: Emma Raducanu, the British number one, was forced to withdraw from her Italian Open first-round match due to a back issue.
Raducanu has been managing the problem in previous weeks but was unable to continue against Bianca Andreescu of Canada after requiring off-court treatment.
In Rome, the 19-year-old was down 6-2, 2-1 when she chose to retire.
It's the latest in a long list of niggles for the US Open winner in her maiden full year on the WTA Tour.
"I was definitely disappointed with how today went, but I guess I wanted to give it a try. I never really knew how bad it was until I kind of went out there," Raducanu said, according to BBC Sports.
"I'm still learning when it's right to push my body and push through it and when it's not. I guess that's something I'm learning at these tournaments.
"After Madrid, I thought that maybe taking one, two days off, it would just go away because a lot of the other small niggles I've had, they've kind of gone away after taking two days off," the US Open champion added.