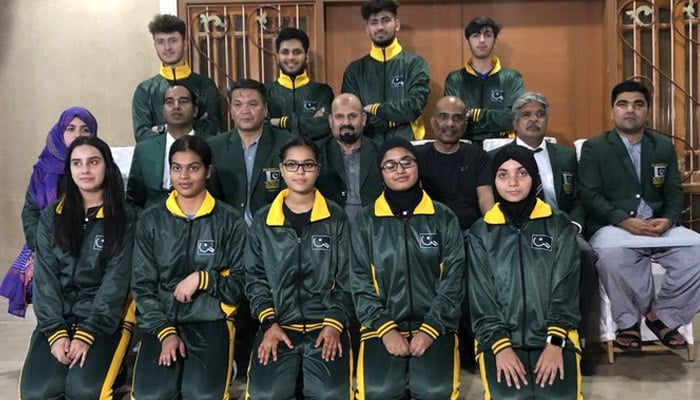 KARACHI: Pakistan table tennis team departed for Maldives to participate in South Asian Junior and Cadet Table Tennis Championship, scheduled from May 9 to 11. 
After getting private sponsorship, Pakistan Table Tennis Federation (PTTF) arranged accommodation for the players. However, air tickets were still arranged by players' parents. 
Umam Khuwaja, Perniya Khan, Shah Khan, Khuwaja Haseeb ur Rehman, Haiqa Hasan, Kulsoom Khan will participate in U19 category whereas Mohammad Ahmad, Abbas Amjad, Hoor Fawad and Bismah Faryal will contest in U15 category. 
As many as seven countries will participate in this South Asian event.
Earlier, Pakistan's participation was in danger as PTTF didn't get funds from Pakistan Olympic Association (POA). After media reports, a private company took the responsibility of players for this tour.