Pakistan's World Cup 2019 campaign was weird. It wasn't successful, because obviously the team did not win the title or even come close to winning it. But victories over both the eventual finalists and a strong finish to the tournament means that it also doesn't have the ring of total failure.
When the team cannot be rated as a whole, it calls for a player-by-player grading to find out what exactly happened. Here we go:
Asif Ali: D-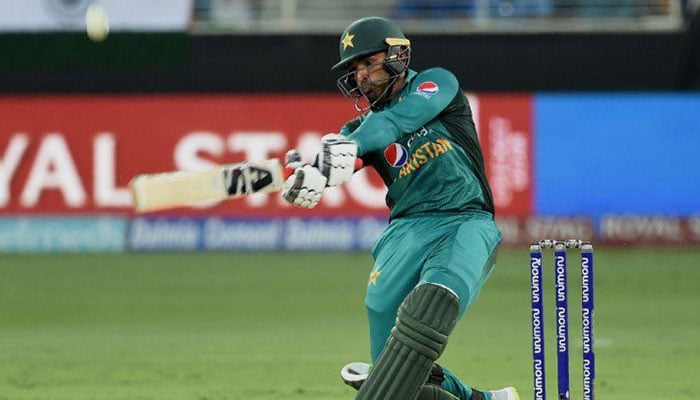 The 'hard-hitting' Asif Ali played only twice. He scored an 11-ball 14 against England but that can't be held against him as he had come in at a time when slogging was the need of the hour. He hit one out of the ground but got caught the next time. It could have happened to anyone. But in the other game against Australia, when it was needed for him to keep his head and the wicket, he contributed a paltry 5.
But more than his batting, Ali dropped important catches in both the games — two just against Australia. Had he held on, Pakistan may have won, qualified for the semi-finals and just as it happened in 1992, we would have gone on to...
Babar Azam: A
We know the unbeaten century; we know the beaten 96; and we know the classy cover drives. Let's find some alternative looks to wax lyrical about Babar Azam. 
Did you know that in a campaign where batting failed us, he did not have a single,  single-digit score? Did you know that his World Cup 2019 batting average was 67.71 — more than 14 runs higher than his career average of 53.55? And did you know that in his very first attempt he has scored more runs in a single World Cup than any other Pakistani?
Fakhar Zaman: F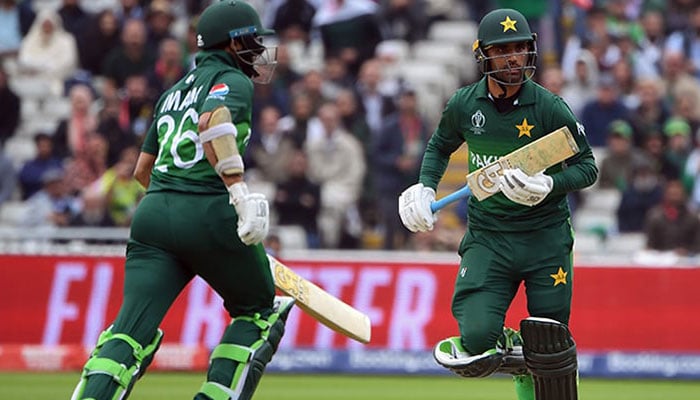 His career batting average of 45.70 shrank more than half to 23.25 in World Cup 2019, and that's all you need to know about Fakhar Zaman. That the Champions Trophy hero got exposed at the highest level may be surprising for some, but for those who know the game, it makes total sense.
The flawed technique was swept under the carpet because of THAT 114 and feats such as that double ton against Zimbabwe. Simply put, he was tolerated because he got runs. It didn't happen this time. Still, his accumulated goodwill means that very few are pointing fingers at him.

Zaman's failures are accentuated by the fact that he featured in all 8 matches, unlike others who flopped and were discarded.
Haris Sohail: B+
He entered the World Cup locked in at number four but a single failure was enough for him to be thrown out. When his replacement, a certain blue-eyed veteran, himself failed on multiple occasions, Haris Sohail was reinstated. An 89 and a 68 followed in back-to-back innings. He couldn't keep those numbers up in the next two games but he had done plenty.
Despite the positive impact, Sohail's World Cup average of 39.6 is actually a bit down from career average of 46. But that shouldn't be a knock on his WC record; it should force us to appreciate his non-WC record. Both numbers are pretty healthy.

The way he was treated at the World Cup though, it won't be surprising if he is axed a series or two later. Let's hope he stays fit and does not get treated like the poor, ugly step-child of the powers that be. 
Hasan Ali: F
His struggles at the World Cup have been discussed to death. There is no point in flogging a dead horse. His career bowling average went from 29.03 to 128; his economy rate soared from 5.6 to 7.75; he picked up two wickets in four matches and he leaked 84 runs in just nine overs against India.
Nothing more to see here.
Imad Wasim: B+
He didn't do anything noteworthy with the ball, but with the bat Imad Wasim shone at World Cup 2019. The southpaw upped his career batting average from 42.72 to 54 and hit a match-winning 49 against Afghanistan.
He is one of the few whose stock arose from an otherwise bittersweet campaign. Whether it arose enough for him to snatch the captaincy from Sarfaraz Ahmed — that remains to be seen.
Imamul Haq: B-
A century at Lord's and a half-century against the then world champions coupled with a few 40s is not too bad for a 23-year-old playing his first major tournament. But normal just doesn't cut it for Imam, thanks to the baggage his uncle has saddled him with. For Imam, a World Cup batting average of 38 would be deemed a total failure.
Fortunately, this grading is not being done by casual fans who love to hate him. Imam did not maintain his ODI average of 54.58 at the World Cup but it wasn't also a disaster as many would have you believe.
Mohammad Amir: A-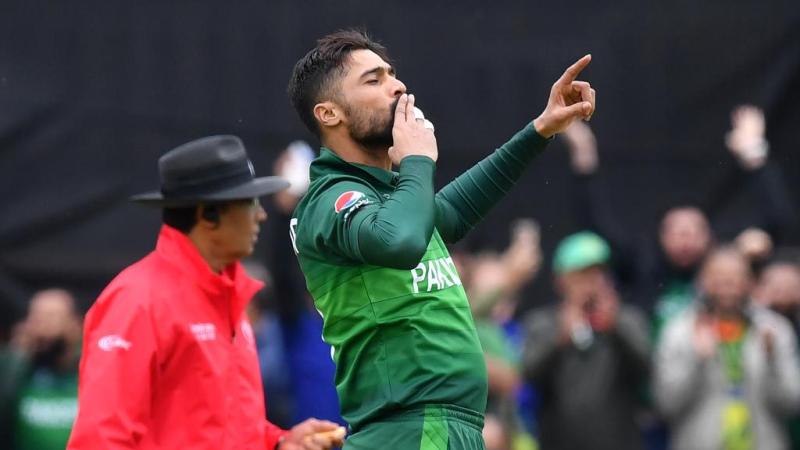 When the entire team was floundering, Mohammad Amir was flourishing. When the team started flourishing, Mohammad Amir didn't quite flounder but he wasn't the same either. 
The truth is that Mohammad Amir was decent for the entirety but he was truly brilliant in all the matches that Pakistan ended up losing. A fiver against Australia, a three-for each against West Indies and India — all came in losing causes. 
It wasn't Amir's fault though. His bowling average of 21.05 in World Cup was better than his career average of 30.24. He even was the tournament's leading wicket taker at one point before his wickets dried up and Mitchell Starc went into full Mitchell Starc mode.
Mohammad Hafeez: C
Mohammad Hafeez did at the World Cup 2019 what Mohammad Hafeez does outside of World Cup. Outside of World Cup he averages 32.90, at the World Cup he averaged 30.62; outside of World Cup he throws away his wicket, at the World Cup he threw away his wickets; outside the World Cup he survives off of an odd performance here and there, at the World Cup he lasted the entire tournament on the back of his sole man-of-the-match knock against England.
Sarfaraz Ahmed: B-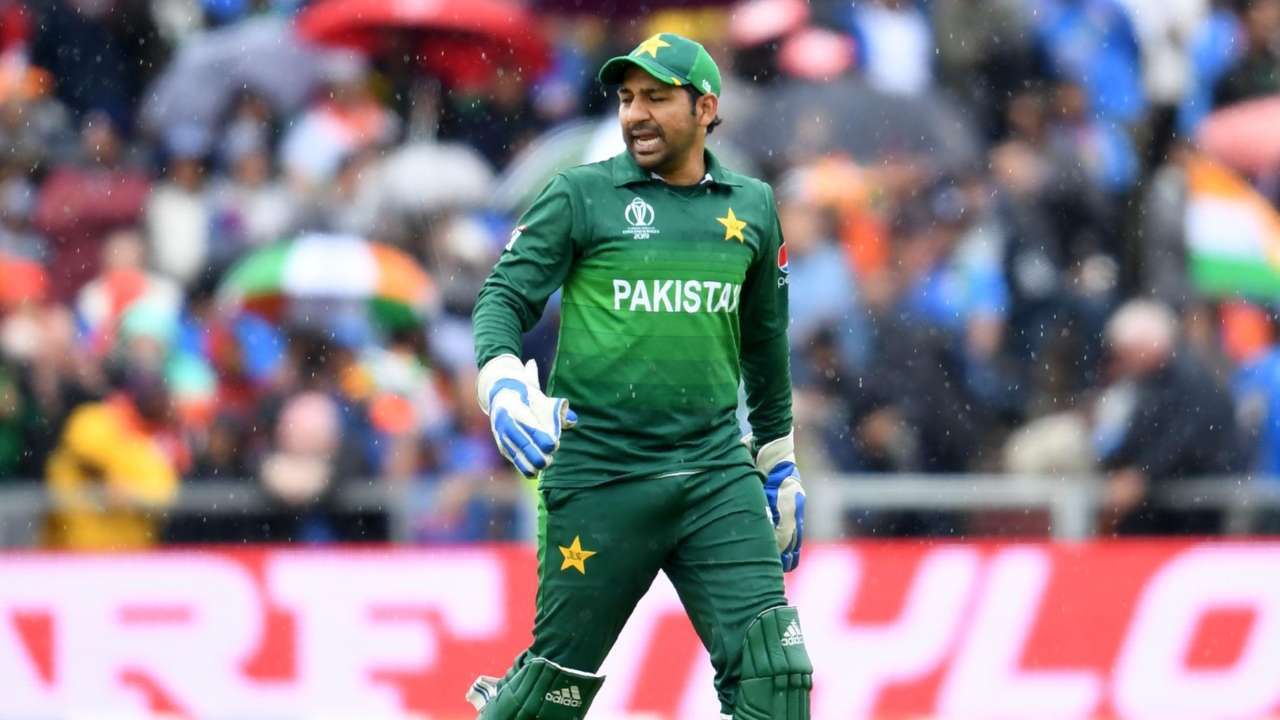 The skipper had three jobs: keeping wickets, making runs and leading the side. Sarfaraz didn't do too badly behind the wicket. He may have dropped a catch here and there but took a blinder against New Zealand, which when done by a Pakistan fielder, all prior mistakes are forgotten.
Sarfaraz Ahmed's real problem lies with the bat. Captains are supposed to grow their game and lead from the front at World Cups. Sarfaraz's game shrunk at cricket's biggest stage, of which there is statistical evidence. He averaged 28.60 runs in World Cup 2019 — 6.28 less than his career average of 34.40.
On the captaincy front, he did not do too badly except being caught with the cameras rolling. You could say that he made the wrong call against India but that would be nitpicking.
Shadab Khan: B
The young leggie took only nine wickets in seven matches at an average of 35.55 runs per wicket but more important than how many he dismissed is who he dismissed.
Among Shadab Khan's victims were names such as Joe Root, Kane Williamson, Quinton de Kock and Jason Roy. The 20-year-old starlet did pretty well for someone his age and experience.
Shaheen Shah Afridi: A+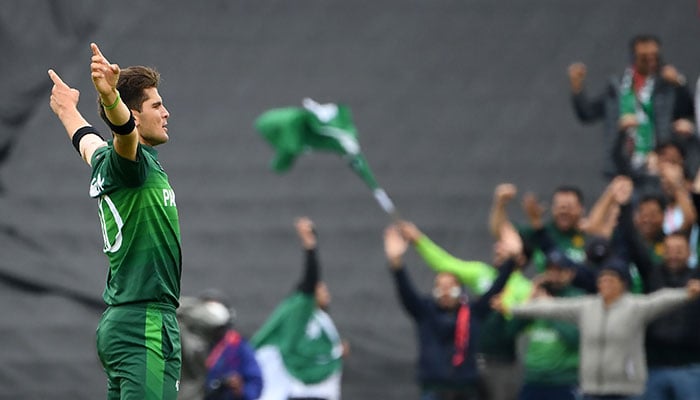 A teenager; first World Cup; in fact, first major ICC tournament; only five matches; 16 wickets, a six-for, World Cup's only six-four; a four-for and three-for; bowling average of 14.62; economy rate of 14.62 and strike rate of 17.6.
Like that wasn't enough. He even becomes the only Pakistani to crack the hallowed World Cup XI of ESPNcricinfo's Siddharth Monga and Jarrod Kimber.
No 19-year-old has ever had such an impact at a cricket World Cup than Shaheen Shah Afridi. Cricket simply doesn't have any other examples. Football may have some in Pele and Kylian Mbappe.

Shoaib Malik: D
It's ungentlemanly to slam a player who just retired after such a long career. Yes, Shoaib Malik had the most horrible sequence of outings at World Cup 2019 but his critics forget that he played only three matches. 

He failed against England but the team won, so his failures only had impact in two matches overall.

But for the sake of the format, let's mention his World Cup average. It was 2.66666667 runs per innings.
Read: How Shoaib Malik stained his legacy on English soil
Wahab Riaz: B+
The comeback kid, the Lazarus, the phoenix — Wahab Riaz. What a story. Publicly discarded by the coach two years ago, recalled at the 11th hour and he delivers not just with the ball but with the bat too.
His World Cup 2019 numbers weren't anything eye-popping — bowling average of 36.36 — but he pulled his weight whenever needed. Against England it was his death bowling that saved the day. Against Australia he scored a clutch 45 and almost got his side home. Against South Africa a three-for. And against Afghanistan a 2-29 and an unbeaten 15 with a fractured finger.
This wasn't a cricketer. This was a man on a mission. This was Wahab Riaz proving to his critics that he still belongs at this stage.
Mohammad Hasnain: N/A
Note: The assessment made and grades assigned are based on a player's performance against expectations. 
Report Card: Grading Pakistan players' World Cup performance