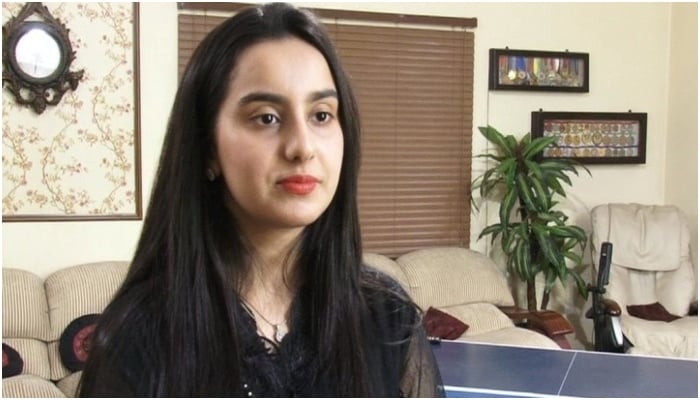 LAHORE: Pakistan's number one table tennis player Perniya Khan's passion for the game is immense as she does not miss the practice even on the occasion of EID, and do the session with her brother while wearing the EID dress.
While talking to the Geo News, Perniya said that she could not compromise on her training. 
"Training is my first priority, during EID, it's just the case that I do not wear a proper kit. But whatever dress I am wearing, as soon as I get the time, I start training," she said. 
I do EID holidays, and do not go to the club, but do the training at home as I have set the table at my house. 
Perniya said that she is not fond of shopping, and only go to shopping just to company her mother.  
She also revealed that black is her favorite color, and on this EID, she has made a pair of clothes which are black in color.
Parnia Khan says that my mother's family is very big, and she is the younges among  the cousins from her mother's side. 
Being the youngest I get the most among of Eidi, and if someone does not give it I ask for it, she revealed. 
About her diet she revealed: "I take the special care of food, but on the EID days I just eat to the fullest and openly, but as soon as the holidays are over, I return to my old routine."