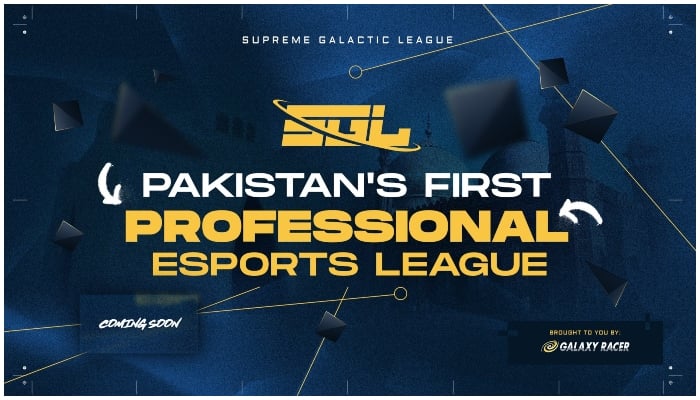 LAHORE: In what could act as a major development and boost to Pakistan's E-sports sector, as one of the top E-sports companies across the world, the UAE-based Galaxy Racer, has finally announced the official launch of the Supreme Galactic League.  
According to ESPORTS INSIDER, the event will take place from August to October 2022 and will feature eight professional esports teams from across the country as well as other renowned names. 

Meanwhile, Galaxy Racer Pakistan also announced the exciting news on their  Twitter handle. 
"GET READY, #PAKISTAN. We are excited to announce Pakistan's First-Ever Professional Esports League, the SUPREME GALACTIC LEAGUE. More details coming soon. Stay tuned for updates!," the tweet read. 
While, the CEO of Galaxy Racer Pakistan, Fakhr-e-Alam, said: "We are thrilled to announce the Supreme Galactic League. With more talent emerging and the esports ecosystem growing exponentially in Pakistan, Galaxy Racer aims to set a benchmark in the industry and show its commitment to provide a global platform for our players with the launch of this historic league."