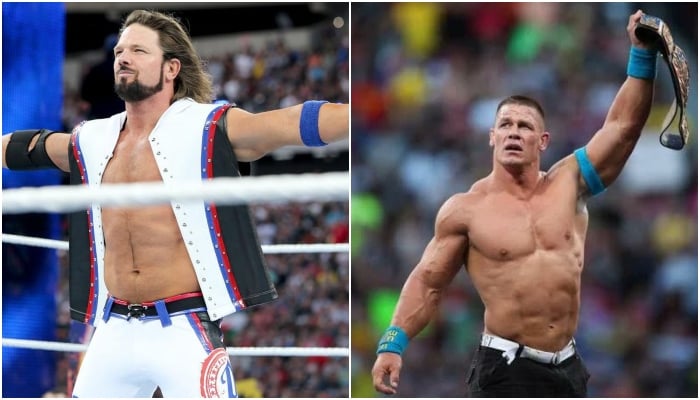 INDIA: WWE wrestling legend - AJ Styles has called superstar John Cena one of his fierce opponents as he believes that he has never seen anyone work as hard as Cena does. 
Styles, while talking to NDTV, said he is delighted to have a huge following  in India. "It is amazing to have such a big following in India. I am grateful and appreciate every fan in India," he told NDTV.
Meanwhile, Styles highly praised the 13 times WWE Champion — John Cena — about whom he thinks that he million miles an hour. 
"I think his experience is why John Cena is so good in everything he does. That has floated over to Hollywood. I have never seen anyone work as hard as he does. He is a million miles an hour at what he wants to pursue. Once he knows what he wants, there is no stopping him and it is evident in whatever he has done in his career," Styles believes.
While, when asked about his favorite opponent, Styles picked Cena. "Ironically it is John Cena, the matches we have had, stood out the most along with Brock Lesnar. I mean I have had so many great matches with great talent. The only difference is the superstar John Cena is what makes him stand above the rest," he revealed.