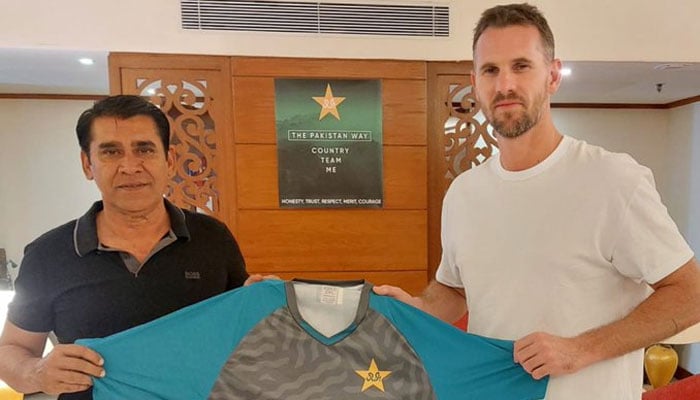 KARACHI: Former Australia fast bowler and Pakistan cricket team's newly appointed fast bowling coach Shaun Tait has aimed to transfer his experience to the Pakistan fast bowlers.
Tait has joined the Pakistan Test team amid the ongoing second test after completing his mandatory isolation period.
Upon joining the team, Tait said he is delighted to be appointed as the bowling coach of the Green Shirts.
"I'm glad to come here as this is my first visit to Pakistan. It's always nice to be part of a new team," Tait said.
The 39-year-old believes that Pakistan is a big team and it will be a good experience. However, in the beginning, the former quick said he has to know the players.
"Good experience with other teams in last two years as I have played in different countries in my career. I have also been associated with PSL," he added.
"Pakistan is famous for fast bowling. It will be fun to coach here. I will try to transfer my experience to Pakistani bowlers," Tait concluded.
Tait's arrival was delayed due to his father's demise, but he joined the Pakistan cricket team during the second Test match of the Pakistan-Australia series at the National Cricket Stadium Karachi.