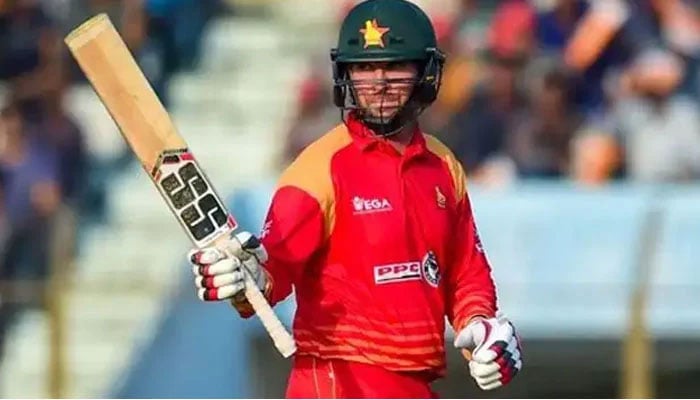 The International Cricket Council (ICC) has banned Zimbabwe's Brendan Taylor after the batter accepted four charges of breaching the ICC Anti-Corruption Code and one separate charge of breaching the Anti-Doping Code.
The right-handed batter has been banned for a three-and-a-half-year period from all forms of cricket.
Earlier, the former captain made shocking revelations about an Indian businessman, who coerced him into taking money for spot-fixing.
Taylor represented Zimbabwe in 284 international matches between 2004 and 2021, scoring 9,938 runs with 17 centuries.
"He accepted the sanctions after admitting to various breaches of the Anti-Corruption Code while a separate charge of breaching the Anti-Doping Code was leveled against him for a positive test result for the stimulant Benzoylecognine, a cocaine metabolite, in September last year," the ICC's statement read.
The anti-doping charge was issued independently of the anti-corruption charges, resulting from an in-competition test conducted on September 8, 2021, after Zimbabwe's match against Ireland.
Benzoylecgonine is specified as a Substance of Abuse under the ICC Anti-Doping Code.
He accepted one month of ineligibility for this violation with his ineligibility reduced to a month because Taylor was able to establish that he had ingested the substance out of competition and it was not related to sports performance.
Taylor is also undergoing a rehabilitation treatment program.
'Indian bookmakers forced me to take spot-fixing money'
Zimbabwe batter and part-time off-spinner Brendan Taylor revealed that Indian bookmakers coerced him to accept money, and he also admitted that he got a $15,000 "deposit" for spot-fixing.
The International Cricket Council (ICC) is about to ban the 35-year-old after accepting money from spot-fixers. Taylor's revelations surfaced after the ICC decided to impose a multi-year ban on his international career.
Taylor said he was pressured and forced to accept money from an Indian Business tycoon in 2019. But it took the right-handed batter a while to report the unfortunate incident to the ICC because of safety issues.