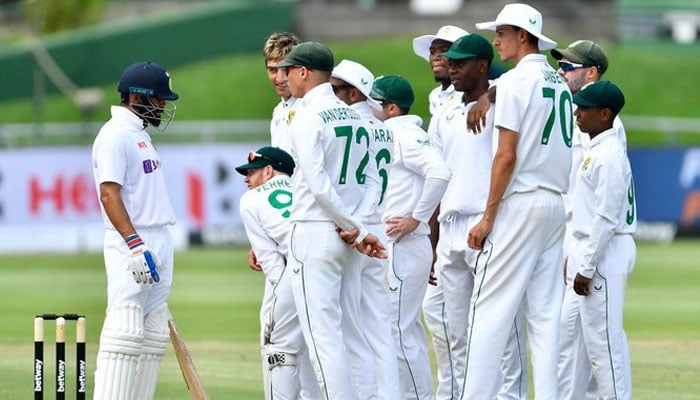 Former Indian opening batter Gautam Gambhir slammed Indian Test captain Virat Kohli over a mic outburst during the third Test match between India and South Africa.
"This is really bad. What Kohli did, going near the stump mic and reacting in that manner, is really immature. This is not what you expect from an international captain, from an Indian captain," Gambhir said, according to India Today.
Gambhir recalled the first Test when Indian batter Mayank Agarwal had a reprieve, but the Proteas skipper didn't give a similar response.
"Then technology isn't in your hand. Then you reacted in the same manner when there was a caught-behind appeal on the leg-side neither did Dean Elgar react in that manner. During that Mayank Agarwal appeal, it looked OUT from the naked eye, but Elgar did not react in that manner," he added.
On day three of the third Test, the South Africa Test skipper Dean Elgar was given out by the on-field umpire. However, he took a review and was given not-out by the third umpire. A replay of the LBW showed that the ball hit Elgar just below the knee, but hawk-eye revealed the ball travelled over the stumps, missing the wickets.
Kohli lost his cool after the DRS decision and went straight to the mic, and expressed his anger over the decision.
"Focus on your team as well when they shine the ball.. and not just the opposition, trying to catch people all the time," Kohli said in the stump mic.

"Whole country playing against eleven guys," another Indian player added.