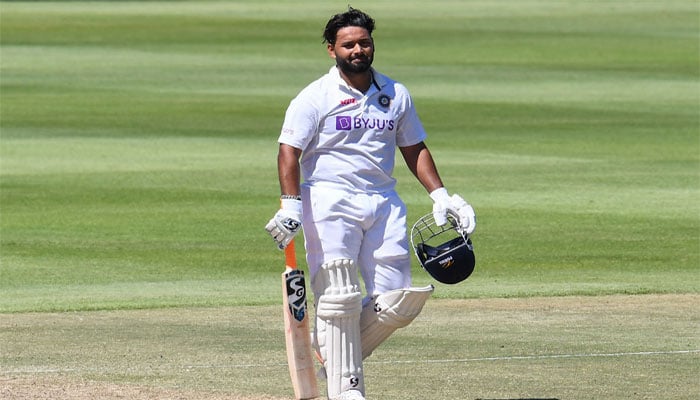 India's wicket-keeper and batter Rishabh Pant became the trending item on Twitter for a brilliant and thrilling century in the ongoing series-deciding third Test against South Africa in Cape Town.
His fourth Test century was, indeed, a high-class inning, as his ton took India to a respectable 211-run second innings lead on the pitch that was favouring the pacers, to give the Proteas a 212-run target to win the series. 
All the Indian batters miserably failed, as only two batters managed to reach the double figures on the occasion when the visitors needed it the most as their scored board displayed a sorry tale.  
Apart from Pant, only opener KL Rahul scored 10, and Virat Kohli scored 29, otherwise, all other batters got out in single figures.
It is pertinent to mention, that Pant was under a lot of pressure, for his recent failures but he has silenced his critics once again with a tremendous fast-paced 100 runs not-out knock with the help of six fours and four sixes
On the fifth wicket, he notched up a 96 runs stand with Kohli who was dismissed by pacer Lungi Ngidi for 29. 
After Kohli's dismissal, Pant also batted responsibility with the tail-enders, but couldn't get much support as he managed to take India to 198 and give Proteas a 212-run target, a total on which the Indian bowlers can bowl something at.
Meanwhile, the fans on  Twitter continue to laud Pant for his sensational knock.
Just take a look: