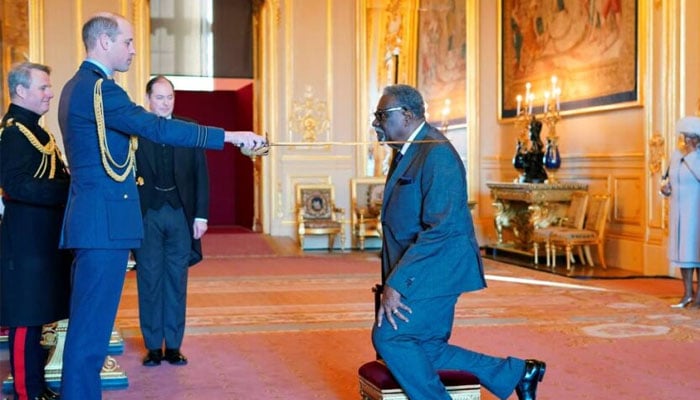 Ex-West Indian legendary Test captain Sir Clive Lloyd received "Knighthood" from the Duke of Cambridge Prince William at the Windsor Castle on Tuesday.
The former captain received the honor for his services to the game of cricket.
Sir Clive Llyod was the most successful captain in West Indies history, as he led them to two World Cup titles in 1975 and 1979.
Under his leadership, the West Indies Test team were the most successful as they went on to win 27 matches without a defeat — included 11 wins in a row.
The International Cricket Council, in recognition of Sir Clive Lloyd's services to cricket, inducted him to the ICC Hall of Fame in 2009.