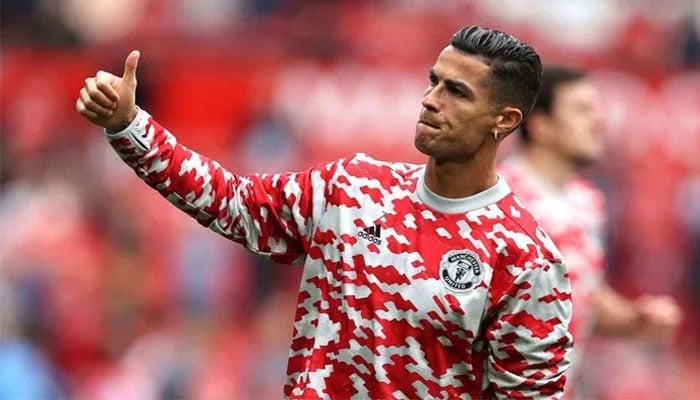 Manchester United star Cristiano Ronaldo's second stint at Old Trafford may well be limited to only one season, as his much-talked return at the struggling club is in danger of an early exit with the 36-year-old legend holding "crisis talks".
The Portuguese decided his time was up and left Juventus last summer, rejoining Old Trafford.

According to The Sun, Ronaldo called agent Jorge Mendes to hold the crisis talks.
A source close to Ronaldo told The Sun: "Cristiano is very concerned about what is happening at United. The team is receiving a lot of criticism and he knows he is regarded as one of the leaders."

It added: "There are quite a lot of problems and Cristiano is feeling the pressure and is very stressed by the situation. He desperately wants his United move to be a success, but he is starting to recognise that winning trophies with the current setup could be a real struggle."

It is pertinent to mention that the appointment of the German Ralf Rangnick as an interim manager has left a number of players unhappy because of his style of play, with Ronaldo also being one.