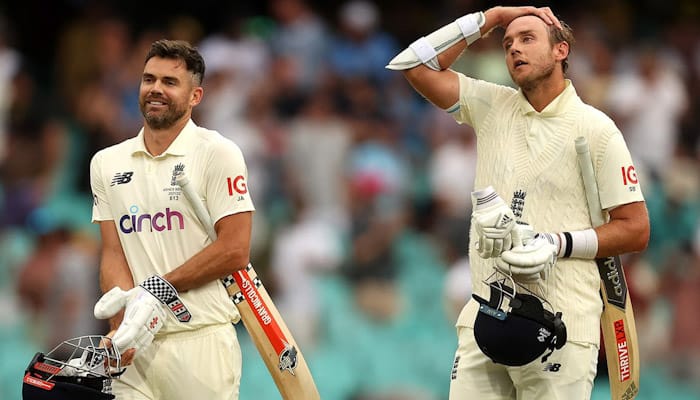 England's James Anderson and Stuart Broad survived to draw the fourth Test match of the Ashes series against Australia at the Sydney Cricket Ground (SCG).
The last batter James Anderson safely played out a tense final over from leg-spinner Steve Smith as England ended on 270 for nine in a nail-biting finish.
It all came down to the last over of the Test with eight fielders crowding around the bat as Anderson fended off Smith's spin.
Stuart Broad scored eight runs in 35 balls, while James Anderson faced eight balls without scoring a run to draw the match on Day 5.
Ben Stokes and Jonny Bairstow delivered with the bat as they scored 60 and 41 runs, respectively.
The draw means that Australia no longer have the chance of a 5-0 series clean sweep with the fifth and final Test to be played in Hobart as a day-night match getting underway on Friday.