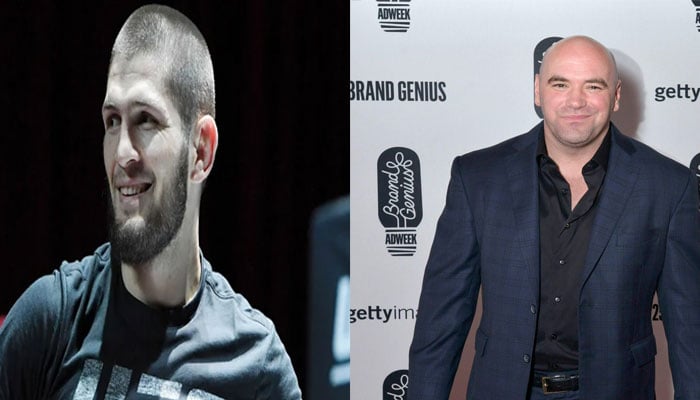 Ultimate Fighting Championship (UFC) President Dana White gave a bold statement about former legend Khabib Nurmagomedov, as he thinks that Khabib hung his boots very early to be considered as one of the greatest MMA fighters of all time.
"I think Khabib Nurmagomedov probably could be called the greatest ever, who knows, if he'd stuck around longer," White said about Khabib during the episode of The Fight with Teddy Atlas, according to The Mirror.
When White was asked to pick the greatest fighter in history, he said: "It's so hard. Chuck Liddell and Ronda Rousey are two people who helped build this business, you know, super loyal."
About the best fighter currently, he stated: "Right now, I think Kamaru Usman is the pound-for-pound best fighter in the world, what he's accomplished in the past few years is amazing."
About the passing of Khabib's father who died of heart issues, he spoke: "It was unfortunate, the passing of his father."
It should be noted that after the passing of Khabib's father his mother requested him to give up the sport to spend more time with his family.
"He's just gotten to a point in his life where you've got so much money it changes everything," White added.
"The fight business is a tough business to get up and go to every day when you've got that kind of money," he concluded.