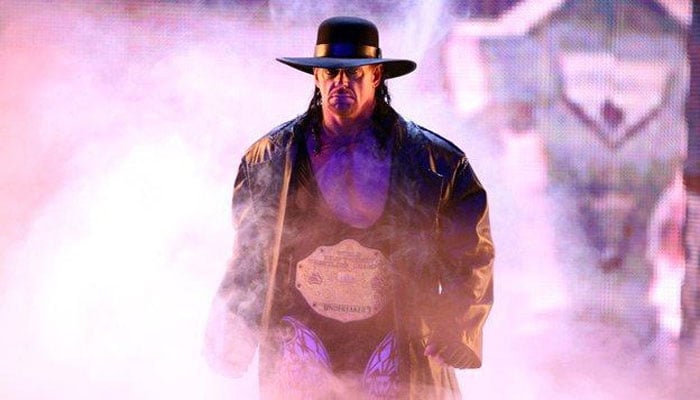 Wrestling giant, The Undertaker, who created several records during his stellar 30-year WWE career, has now set a new unique record in 2021.
This would be the first year in which he didn't make any single WWE match or on-screen appearance either.
It should be noted that The Undertaker hung his boots after his last match at WrestleMania 36 in 2020 when he outclassed AJ Styles in a monumental Boneyard game.
Among many sensational achievements which the 56-year-old legend achieved, the stand out record is his impressive 23-2 record at WrestleMania, in which he only lost twice, first against Brock Lesnar and then was also thumped by Roman Reigns.
It was Lesnar who ended Undertaker's unbelievable unbeaten streak after beating him at the WrestleMania clash in 2014, which left the whole arena in utter shock.
Meanwhile, he was also given a grand farewell at the Survivor Series in November last year ending the chapter of one of the world's finest professional wrestlers ever to grace the ring.