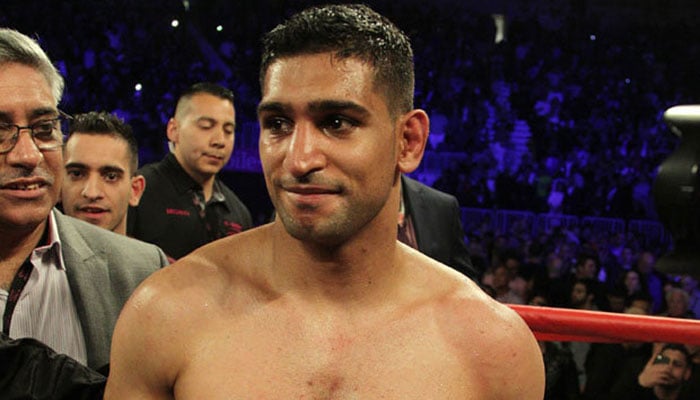 Britain's star professional boxer Amir Khan is training tirelessly as he wants to hurt and knock-out his rival Kell Brook, with whom he will lock horns on February 19 in a much-awaited clash in Manchester. 
Khan on social media said: "My aim is to hurt and knockout Kell Brook. I'm training every day. I've never trained this hard in my life. The last time I trained like this was in the Olympics 2004."
Khan added: "I leave it to God which round I knock Kell Brook out. I am going to win the fight, 100%. I'm not just doing this for the money and saying that I'm fighting him."
Khan, about the importance of upcoming fight, said: "I'm doing this to win. I've achieved a lot and made a lot in the sport, but this is one fight that I want to put him to rest and this whole issue of me fighting Kell Brook. I'm just going to put it to rest."
"Look, Kell Brook can train as hard as he wants for this fight. I honestly do not care. Look at the skill-set that I've got. Look at the speed, power, and movement. There are levels in this game," Khan highlighted.
It is important to mention that the 35-year-old Khan has already made it clear that will going to hang his boots up after the fight regardless of the result.