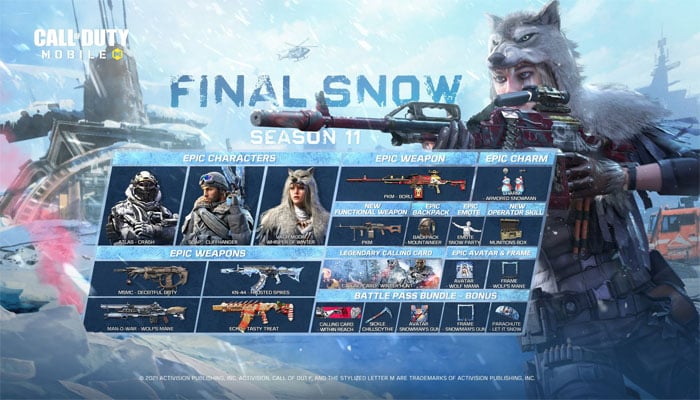 Much-anticipated and full of unique features, Call of Duty's Mobile season 11 will be available to the players on December 16, and is labeled as the "Final Snow".
The new season is also available to the players on Android and iOS smartphones.
The Final Snow season will bring two new operators, two new weapons, a new operator skill, new weapon blueprints, and much more
Meanwhile, by the launch of this unique item, the players will be able to unlock some amazing characters like Atlas, Crash, Soap, Cliffhanger as well as some of the brilliant weapons including PKM, Boru, KN-44, and Frosted Spikes.
And more importantly, with the winter season also beginning, there will be three Icy maps, the Icebreaker from Black Ops 4, Holiday Raid, and Nuketown Russia in the Final Season.
The new product also includes harder enemies, while the players will also have the opportunity to earn special rewards through this event.