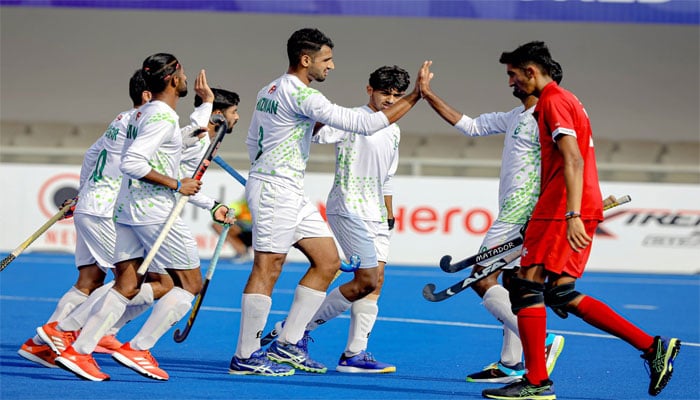 Argentina hockey team clinched this year's Men's FIH Hockey Junior World Cup in Bhubaneswar by outclassing Germany 4-2 in Final while France finished third after thumping home team India 3-1 as Pakistan ended on 11th spot beating Poland 5-0 in eleventh place classification round match.
In the mega-event, Pakistan lost the last group match against Argentina by 4-3 on November 28, to lose out from the quarter-finals race and were forced to play the classification matches.
But in the play-offs, Pakistan dropped out of the top ten position for the first time in the history of the event by losing to South Africa on the penalty shoot-out by 4-1.
However, Pakistan was to compete against Poland for the 11th position and they played well as they dominated the match with consistent ball possession and defeated the Polish side for 5-0.
Among the scorers, Rizwan Ali scored two goals, captain Rana Waheed, vice-captain Moin Shakeel and Emad Anjum scored one goal each.
As a result of this success, Pakistan finished the event at the eleventh position.