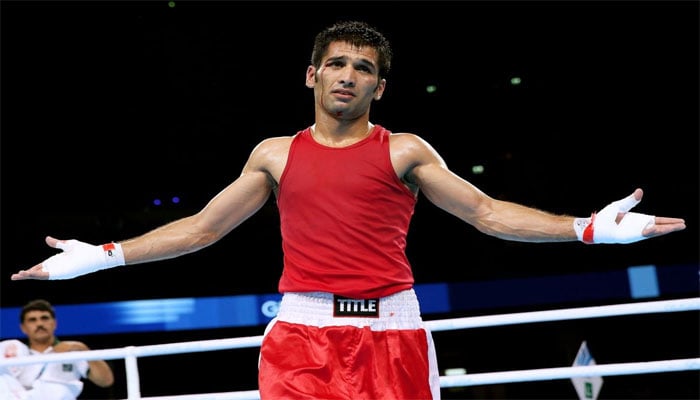 Star professional boxer Muhammad Waseem — who recently won a WBC Silver Title Belt in Dubai — has said that the young boxers in Pakistan should be provided with the best facilities, just like abroad.
While, addressing a press conference in Lahore, the 34-year-old boxer said: "I have won the title once again, as well as I have also won the Commonwealth Games Gold Medals twice. It's my wish that I should compete in a World Title Fight in Pakistan."
Waseem, who defeated Colombia's Rober Barrera to clinch the title last week, also talked about the boxing facilities which are provided in Pakistan and abroad.
Waseem said: "There is a big difference in the facilities and the way players are trained here and abroad. Aboard, the players are given the best facilitates, sponsorship and excellent coaches are provided too. So, our young boxers also need to be provided with the best facilities."
Waseem, who is also known as the Falcon Khan, said: "I want to promote the sport of Boxing in Pakistan by working at the grass roots level."
The Quetta-born boxer also argued the Prime Minister of Pakistan Imran Khan to pay attention to Boxing.
He said: "Our country's Prime Minister who was a player himself, should pay attention to the sport of Boxing. I am also grateful to the people of Pakistan for their love and encouragement."