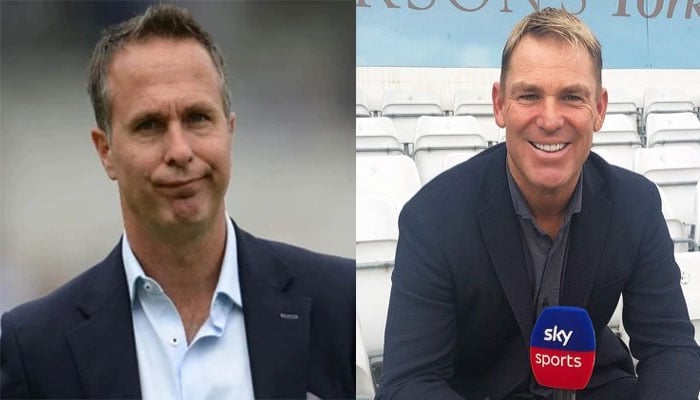 Ex-Australian spin great Shane Warne has expressed his feelings for Michael Vaughan after he was removed from BT Sports coverage of the Ashes.
"I feel for Michael Vaughan at the moment. I hope it all gets resolved very quickly," Warne told The Sunday Morning Herald.
Former England skipper Michael Vaughan was dropped from BT Sports coverage of the Ashes series following accusations of racism by Azeem Rafiq in the recent Yorkshire Cricket County Club scandal.
The situation has gotten worse for Vaughan as he contracted Covid-19.
Warne revealed that Vaughan will be his guest and spend time with his family on Christmas.
"Vaughany [Michael Vaughan] is coming to my house on Christmas Day, so I hope he gets over his COVID. He is spending Christmas Day with my family and me," he added.
Vaughan was earlier dropped by the British Broadcasting Corporation (BBC) after he was set to be included in the Test Special Radio team.
However, things got a little better for Vaughan after it was revealed that he would be part of Australian broadcaster Fox Sports' coverage of the Ashes.
Warne said that Vaughan is a "fantastic" commentator and a "good addition" to Fox Cricket.
"I think he's a fantastic commentator, a good addition to our team at Fox Cricket, and we're looking forward to him coming out. Hopefully, he's out here soon," said Warne.