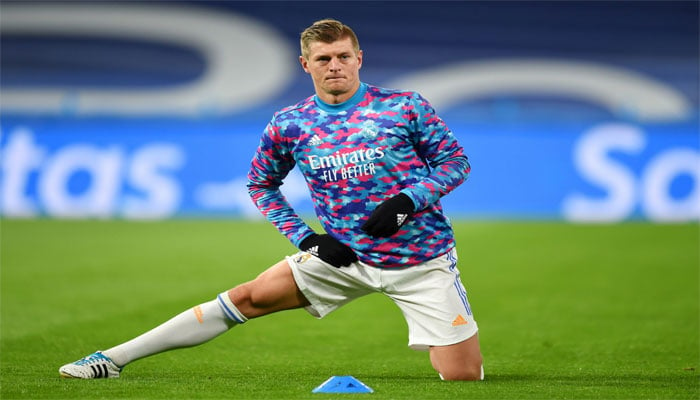 The 31-year-old former Germany and Real Madrid midfielder Toni Kroos has slammed the decision to award this year's prestigious Ballon d'Or award to Lionel Messi as he believes Karim Benzema and Cristiano Ronaldo were more deserving players.
The 2014 FIFA World Cup winning midfielder said on his official podcast: "There's no doubt that Lionel Messi alongside Cristiano Ronaldo has been the player of the last decade, but this year, there should've been others ahead of him."
Kross also stressed upon French striker Karim Benzema to win this year's award, he added: "For me, Karim Benzema would have been the number one if you were really looking for the best individual player of the last year, because I can see from close quarters what an outstanding footballer he is."
Kross added: "When I see how many decisive goals Cristiano has scored lately, Manchester United are still in Champions League thanks to him alone then, in my eyes, Ronaldo would have also come before Messi."

Lionel Messi who now plays for PSG, won the award after a brilliant year both at club and international level, that saw him score 42 goals while also winning Copa del Rey and Copa America trophies.