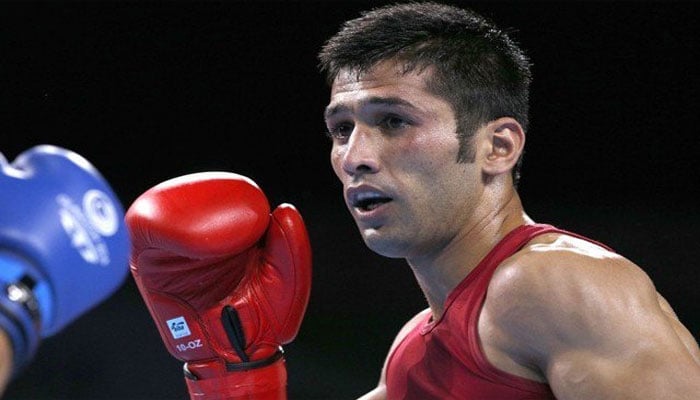 Pakistan's 34 year old professional boxer and former WBC Champion Muhammad Waseem will lock horns in a flyweight world title eliminator against Colombia's Robert Brera in Dubai tomorrow.
It will be for the first time that Muhammad Waseem will be seen in action since December 2020, as he faces a tough fight tomorrow.
It should be noted that this bout between the two boxers will be in the flyweight category. 

In his last bout on December 5 last year, Waseem went on to beat Philippines Jeny Boy Boca at the Governor House in Lahore.
Muhammad Wasim who is also known as Falcon Khan in his career so far has won 11 bouts out of 12 professional bouts and lost only one. 
Among the ones Muhammad Wasim has won, eight of them have been won  on knockouts.
Meanwhile, taking to his twitter handle, Muhammad Waseem says he is optimistic to continue the series of achievements and requested all Pakistanis  to pray.