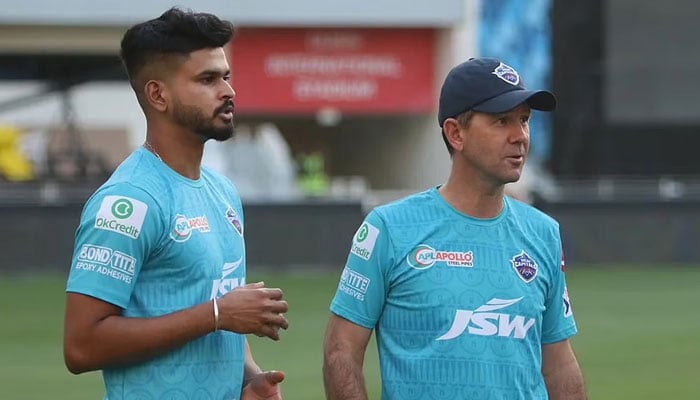 After Shreyas Iyer made his debut for the Indian Test team, former skipper of Australia and Delhi Capitals head coach, Ricky Ponting on Thursday congratulated him and said that he's proud of Iyer.
Iyer received his debut Test cap from legendary India player Sunil Gavaskar before the match at the Green Park Stadium Kanpur.
Ponting said that this is only the beginning for the 26-year old.
"Having seen all the work you've put in over the last few years, very well deserved and only the beginning for you mate. Proud of you," Ponting wrote and retweeted the video shared by the BCCI.
Ponting has been working with Shreyas Iyer at the Indian Premier League (IPL) franchise Delhi Capitals.
Iyer was leading Delhi Capitals when they reached their maiden final in IPL 2020.
Iyer has a brilliant record in first-class cricket where he plays for Mumbai —4592 runs in 54 matches at an average of 52.18.