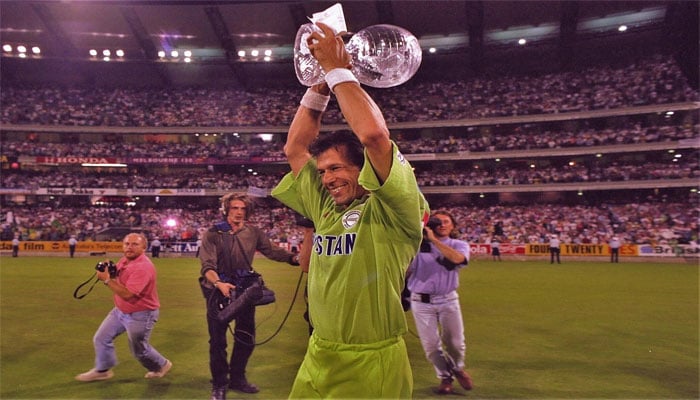 Prime Minister Imran Khan has won the UAE's Sheikh Mohammed bin Rashid Maktoum Creative World Sports Award, which will be given to the Pakistani premier next year for his contributions towards sports.
Imran Khan's name was announced at a ceremony held at the world's deepest diving pool, Deep Dive in Dubai, where he was declared as the "International Sports Personality". 
This illustrious award was given to him for the services he rendered in the field of sports, which includes leading his country's cricket team to a ICC Cricket World Cup title in 1992. 
Sheikh Mansoor bin Mohammed bin Rashid Al Maktoum, Chairman, Dubai Sports Council was the Chief Guest of the ceremony where the award was announced.
Imran Khan in a illustrious cricketing career of 21 years, played 88 tests and 175 one day internationals for Pakistan.
He took 362 wickets and scored 3,807 runs in tests and 182 scalps and 3,709 in one day internationals.