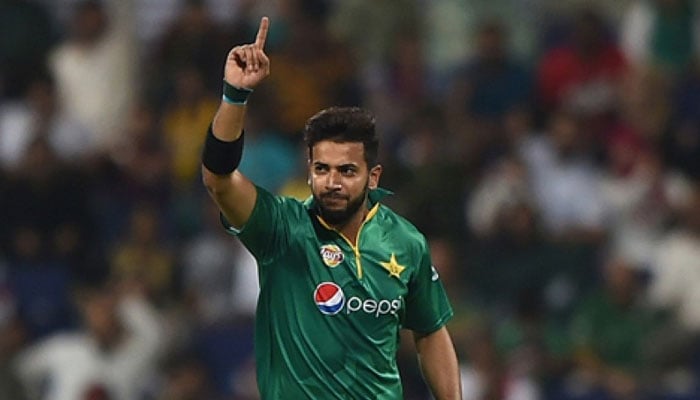 Pakistan cricketer Imad Wasim has a message for all cricket fans back home after the Green Shirts secured their second consecutive win against New Zealand in the T20 World Cup on Tuesday in Sharjah.

In a video clip posted by Pakistan Cricket Board on Twitter, the all-rounder dedicated the win to his countrymen.
"This victory is for Pakistan and the Pakistani people all over the world. The match was fantastic. We outclassed them. They are a very good side but in the end we won the game by five wickets, which is amazing. We are in the tournament big time," he said.
Regarding New Zealand's last-minute pullout of their Pakistan tour in September, Wasim said: "I have a lot of respect for the likes of Kane Williamson, Martin Guptill and Trent Boult. I've known them since the U-19 days. They have done a great job for this game and their career records and achievements are fantastic."
"Unfortunately, our fans missed out. I think that is not their fault. It was the decision of the government. What happened politically, we can't do that. If our government says the same, we would have done the same. Next time, hopefully I can assure New Zealand that there are a lot of their fans in Pakistan and across the world and we would love to play them (at home)."