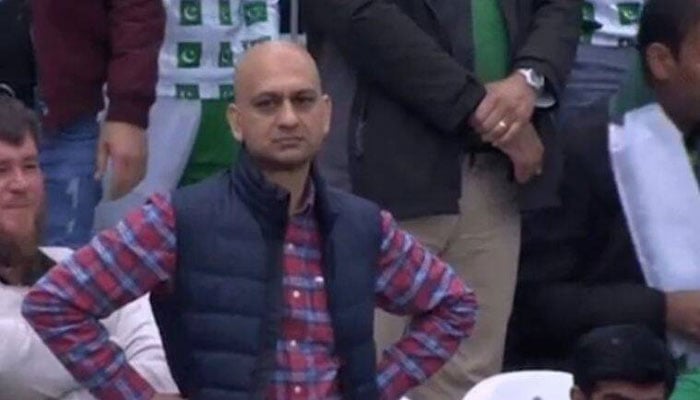 Muhammad Sarim Akhtar a.k.a the grumpy match guy's disappointed look became fodder for meme-creators and they made hilarious jokes and memes after Pakistan's disappointing performance against Australia in the CWC 2019.

Even ICC posted his disappointed look on their official Twitter account back then.
However, after Pakistan's phenomenal win against arch-rivals India on Sunday, the meme sensation expressed his happiness.
Sarim took it to Linkedin and Twitter to show his feelings after the match.
Fans also did not hold back this time. A group of Pakistani supporters came to last night's clash against India wearing T-shirts with photo printed on them.