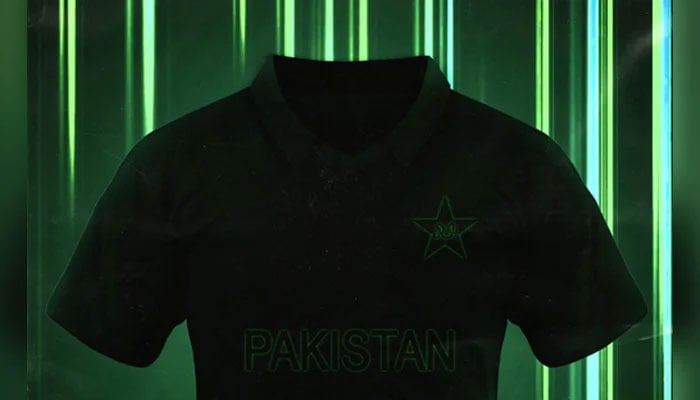 Pakistan Cricket Board on Wednesday announced that the kits for the National T20 World Cup squad will be revealed shortly. 

The board made the announcement to Twitter along with a photo and the hashtag #wearyourpassion. 
After the tweet, fans are excited and eagerly waiting for the new jersey.
Earlier on Wednesday, the Board of Control for Cricket in India (BCCI) took to Twitter to reveal its national team's kit for the T20 World Cup which is going to start on October 17. 
The jersey is called the 'Billion Cheers Jersey", replacing India's iconic 1992 inspired jersey. The board shared a picture of its star players including the captain Virat Kohli, KL Rahul, Rohit Sharma, Ravindra Jadeja and Jasprit Bumrah, wearing the new kit.
The caption of the picture said: "Presenting the Billion Cheers Jersey! The patterns on the jersey are inspired by the billion cheers of the fans."
Another tweet said: "Fueled by the billion blessings, Team India is ready to don the new jersey and bring out their A-game."
Indian fans loved the new kit and were all praises for the kit, however a Twitterati @DennisCricket made fun of the kit reveal by posting a picture of five blue garbage bins with the caption, "India's T20 World Cup kit has been revealed."