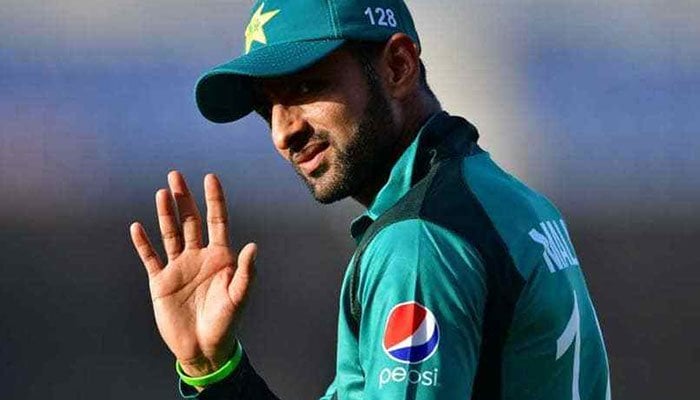 By now it's no secret that Pakistan have not lived up to their standards or our expectations in the ongoing World Cup 2019. 
The team has tanked massively in the face of expectations but by how much ... that wasn't known. To determine that, we have compared the team's career statistics to their World Cup 2019 numbers.
Biggest batting deviations
Middle-order batsman Haris Sohail's World Cup average stands at 8. However, he has played just a single game, which makes it unfair to look too much into why he is averaging 37.79 runs less than his career average of 45.79. 
Besides, in the sole opportunity he got against the West Indies, he lost his wicket on a deceptively quick Andre Russell delivery, unlike most of his teammates who threw their wickets away.
Among the players who have played multiple matches, the biggest drop is seen in the numbers of Shoaib Malik. 
The veteran all-rounder's career average stands at a rather healthy 34.55 but in the disastrous World Cup 2019, his per-innings numbers have been a staggeringly low 2.66 — a massive 31.89 runs lower.
The next on the list is Imam-ul-Haq. The southpaw's superb career average of 55.29 has nosedived to just 26.5 — a loss of 28.79 runs. 
His fellow opener Fakhar Zaman is down 18.26 runs from his career average of 48.94. Meanwhile, the supremely out-of-form Asif Ali's World Cup batting average is down to just 9.5 runs per innings — almost one-third of his career average of 27.76.

Five players are scoring more than their career batting averages but four of them are lower-order batsmen, which is never a good sign and means that the top order has been out of sorts. 
Wahab Riaz tops the category. He is scoring 8.07 runs more than what he usually averages (14.26). He is followed by Hasan Ali (7.5) and Imad Wasim (5.75). The only batsman to do better than their average is Mohammad Hafeez. He is averaging 5.68 more runs than his career average of 33.07. 
Biggest bowling deviations 

Hasan Ali is by far the biggest under performer in the bowling department. For his career, he picks up a wicket after every 29.03 runs. In the ongoing tournament, he is picking a wicket after every ... wait for it ... 128 runs. The Champions Trophy hero has turned into a World Cup villain, with his bowling average down an astonishing 98.97.
Not only is Ali finding it extremely hard to pick wickets, he is also shipping more runs than everyone else in one over. His economy rate is 7.75 — two more than the 5.6 he concedes for the career.
But while Ali's economy rate had already been on the higher side, this wasn't a problem for Mohammad Hafeez.

The Professor is considered a master at putting the brakes in the middle orders. Not so much during this World Cup though. He is leaking 7.6 runs per over — 3.42 more than he usually does. Hafeez's economy rate has seen the biggest deviation in the category.
Furthermore, Hafeez's bowling average has also plummeted from 38.3 to 57 — a difference of 18.7 runs. 
Leg-spinner Shadab Khan has also been far from his best. His bowling average for the career is 29.14 but during the World Cup it has dipped to 62 — down 32.86.
Mohammad Amir is the sole bowler whose World Cup average (13.07) is better than his career average (29.32). It's not just marginally better but significantly better (improvement of 16.25). 
Talk about rising to the occasion. 
Make cricket more fun with predictions and prizes! Play CricFun - Predict & Win.

Pakistan's biggest underperformers of World Cup 2019: what the numbers say