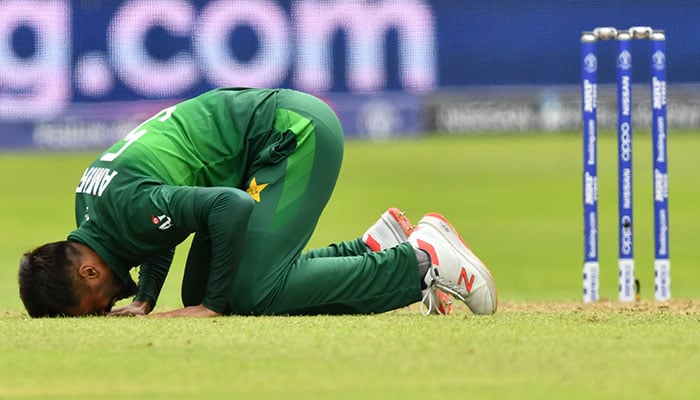 TAUNTON: Pakistan's fast bowler Mohammad Amir has said that he was happy to achieve his career's maiden five-wicket haul but he would have been more delighted if it had contributed in the team's win.
Amir said that Pakistan couldn't bowl according to conditions in the first fifteen overs which allowed Australia to post a big total against them.
"We didn't bowl how we were supposed to be bowling in first 15 overs otherwise we would have restricted Australia earlier. I realized after my first over that where I have to ball and I bowled according to that," he said.
"I am happy that after ten years of my international debut I have taken my first five-fer, but I would've been more happy and joyous if Pakistan had won the game today."
The pacer, however, expressed that all is not finished for Pakistan and the team can still make a comeback in the tournament.
"We have to win all the games from here and if we stay positive then I am sure we will be able to achieve that. The World Cup is a big tournament and all the teams will be under pressure. So, we just need to stay positive."