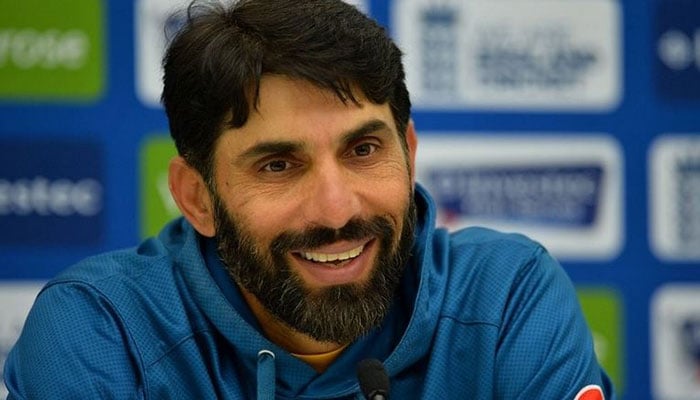 Bowling legend Waqar Younis has said that he would have no qualms working under Misbah-ul-Haq or anyone else even if his cricketing stature is greater than theirs.
Waqar, who recently applied for the vacant bowling coach's job, made those remarks in an interview with Cricket Pakistan programme Cricket Corner.
When asked if he'd be comfortable working under someone who could not match his cricketing greatness, Waqar said: "It is wrong to say that I cannot work under anyone. I learned coaching by being and playing under many coaches. And the stature of players does not matter these days. You saw Steve Waugh recently, and also Ricky Ponting was working under Justin Langer. I do not have any such issues. I know my domain and have done this before."
Misbah-ul-Haq is currently a frontrunner for the head coach's job. While Waqar's former teammate and commentator Ramiz Raja is staunchly against Misbah's appointment, the Burewala Express himself has a favourable view of his former charge.
"I do not want to comment prematurely but Misbah is a wonderful person. He made Pakistan the number one Test team in the world," Waqar said. "We have worked together a lot, him as the captain me as the head coach. I do not know if he'd get the job and how he'd be as the head coach but he is a wonderful leader. Leaders learn in no time".
The former two-time head coach admitted that applying for the main job is still in his mind but that he is leaning towards targeting just the smaller role he has already applied for. "There is still time and I might apply for head coach's job also but I feel that I am maybe not ready for it."
'No hard feelings over what happened last time'
Waqar's last stint as the head coach had a bitter ending when he was disappointed at the leaking of a report he had created and left the job months before his contract was to run out. He said that bitter taste is not a factor this time as the PCB is now being run by a different set of people.
"It's not that I did not apply for the head coaching job this time because of my prior experiences. This is a new setup. The last time I had quit was due to my family. They were in Australia and I was in Pakistan. Secondly, when you do not perform that well in a World Cup, there is always a scrutiny so that was a factor too," he said.
"Whatever happened in the past, with my report and everything, I do not want to go into that. I want to look forward. If I get this job, I feel I can play a big role and help Pakistan cricket.