The end is nigh for Mr Captain. It must be. As put here brilliantly, Sarfaraz Ahmed's Pakistan did not meet the minimum criteria for captains to retain their role post-World Cup.
It brings us to the next part of the discussion. Who's next in line for the ODI captaincy? One of this quintet could be:
Imad Wasim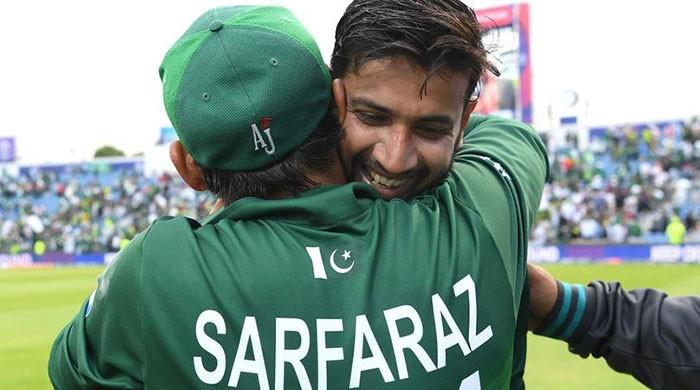 The clearest indication of Imad Wasim's growing stature in the team came when his was the second press conference, right after Sarfaraz's solo. And in the face of some burning, and some usually stupid questions, he held his own. Where Sarfaraz had deemed himself satisfied with his team's non-semi-final-making performance, Wasim saw it as unsatisfactory — a sign that he sets his sights higher than the incumbent.
At a personal level too, he had a pretty good World Cup, averaging 54 with the bat at a strike rate of 118.24 — both significantly higher than his career numbers. He even saved the country's blushes against Afghanistan with a man-of-the-match knock.
Why he will be captain: He bats well, bowls well, fields reasonably well, speaks well, carries himself well, and as the Afghanistan game showed, he can rise to the occasion as well.

Why he won't be captain: He bats well, bowls well, fields reasonably well — but doesn't do either better than everybody else. He doesn't have a set specialty and as Sanjay Manjrekar would put it, is a 'bits and pieces' player. He was also born in Wales and has never been quite as loved by the fans as some of the local-born.
Babar Azam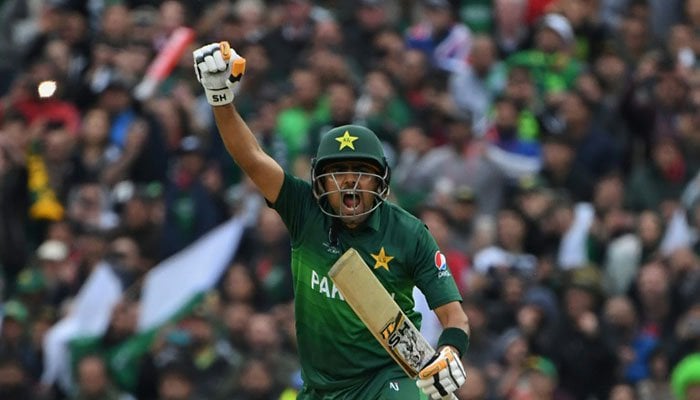 The debate today is that the captain should at least be the second or third-best player if not THE best player. By that logic, Babar Azam should be the man. He is easily Pakistan's best and the most consistent performer and is a regular in all formats. He upped his career average of 50-plus to 67.71 at the World Cup.
The fact that he sat alongside Imamul Haq in the third and final PCB press conference upon returning home is a sign that he is in the discussion.
Why he will be captain: He is the first name on the teamsheet in all three formats, and is nowhere near his peak even. He will be a regular in the side for the next 10 years, and if the team is to be built around someone, it should be him.
Why he won't be captain: He is not captaincy material. Some people have it in them, some people don't. He doesn't. It's not to say that there haven't been examples where athletes have grown into the leadership role but Azam, to be brutally honest, doesn't seem so. He is a gem, and a superstar in the making but captain he is not.
Imam ul Haq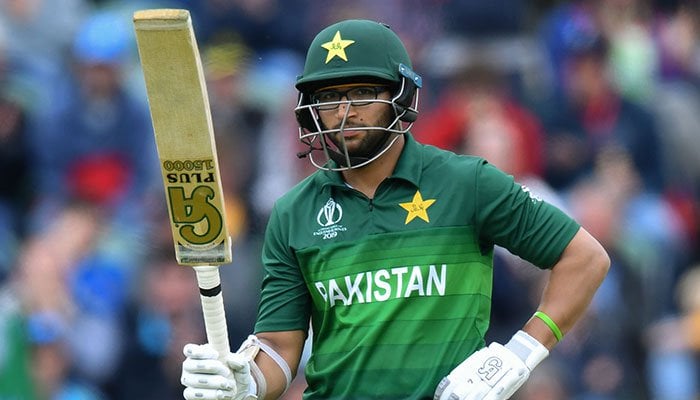 The most infuriating entry on the list is the chief selector's nephew. Imam ul Haq is arguably the most disliked player Pakistan has produced in a very long time. The mere mention of him triggers nepotism allegations.
But remove the hate-tinted glasses and you'll find that he averages 54.48 per ODI innings — a number even higher than Azam's. His average in World Cup 2019 was down to 38.12, but he did make that century against Bangladesh. He also is just 23.
But even more than his bat, it's his silver tongue that puts him in the conversation. Watch how he dictated the press conference where Azam was a mere spectator.
Why he will be captain: He is the chief selector's nephew.
Why he won't be captain: He is the chief selector's nephew.
Shadab Khan
The young leggie makes the list solely because he is a regular and a decent performer in both shorter formats. He is confident, has an ODI bowling average of 29 and can bat as well. 
In the seven World Cup 2019 outings, he picked up nine wickets which isn't a lot but doesn't reflect the crucial breakthroughs he got for his side. Most of his victims were key frontline batsmen such as Jason Roy, Joe Root, Kane Williamson and Quinton de Kock.
Why he will be captain: He is just 20. If a decision is taken in his favour and it works out well, Pakistan will be set with captaincy for the next decade and beyond.

Why he won't be captain: He is just 20 and although is a fierce competitor in the field, appears rather shy in front of the cameras. In a dressing room where 'grouping' is a chronic menace, he could have trouble managing the older egos in check.
Azhar Ali
Then there exists a minority view that wants Azhar Ali to be forced out of retirement and made a stop-gap captain until a better candidate is found. The logic being that even though he had last played an ODI for Pakistan a year and a half ago before retiring, he had done so with a heavy heart. There is still international cricket left in him, they say, pointing towards his recent rich vein of form with Somerset.
Why he will be captain: Shoaib Malik has retired, and Mohammad Hafeez will most likely be dropped. There will be a spot to be filled with a specialist batsman, and Ali fits the bill. Furthermore, the last time he was made the ODI captain, he hadn't been in the side for two years. If it happens now it's not something that hasn't happened before.
Why he won't be captain: He is retired and the theory of him playing Lazarus and leading the side seems far-fetched at best.
Read: 'Broken' Pakistan cricket needs reforms, not repairs