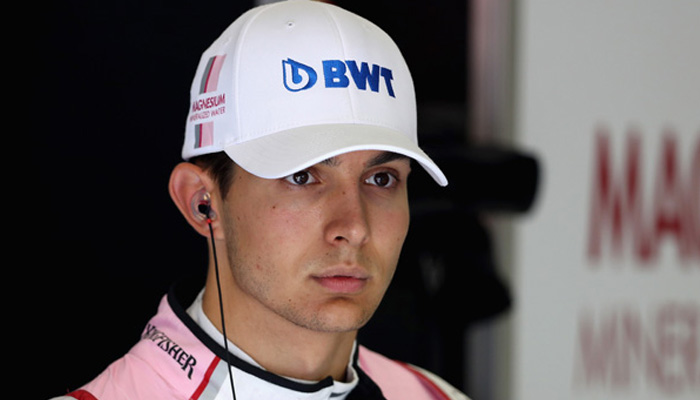 Singapore -Esteban Ocon said Thursday it was "hard to believe" he might not drive in Formula One next year if he is, as widely expected, replaced at Force India.
Ocon had a provisional deal to sign for Renault but the French manufacturer´s surprise move to sign Red Bull´s Daniel Ricciardo left the impressive Mercedes junior driver out in the cold.
"There are still hopes, but less and less as you know," the young Frenchman told reporters ahead of this weekend´s Singapore Grand Prix.
"It´s hard to believe I was in a great position two months ago and things have gone that way now."
Force India´s new owner, the billionaire Canadian Lawrence Stroll, will soon unveil his son Lance as the team´s second driver in 2019 alongside Sergio Perez, whose seat is already guaranteed.
"I´m not frustrated. I´m really disappointed. I´m not upset at anyone or anything," said Ocon, who still has faint hopes of taking Stroll´s seat at Williams.
"I worked really hard to get here and this year I think I progressed compared to last year," added Ocon, who qualified in third place for last month´s Belgian Grand Prix.
"I´m fighting hard to do the best I can every race. Driving here not knowing what I will do next year, it´s hard to swallow."
Ricciardo sympathised with Ocon, who had also been a contender to drive for McLaren until young Englishman Lando Norris was promoted to the grid for 2019.
"I didn´t do it to screw him, but obviously the effect of my move has put him in a bit of a position now," he said.
"He´s worthy of a drive," the Australian added. "But I wouldn´t say that he´s the first guy that´s missed it. It´s happened before that drivers with a talent have lost out.
"But if he didn´t have a seat do I think that´s the end of his F1 career? No, I don´t think it is."
Ricciardo is leaving Red Bull at the end of the season to be replaced by Toro Rosso´s Pierre Gasly, with the Formula One drivers´ merry-go-round in full swing.