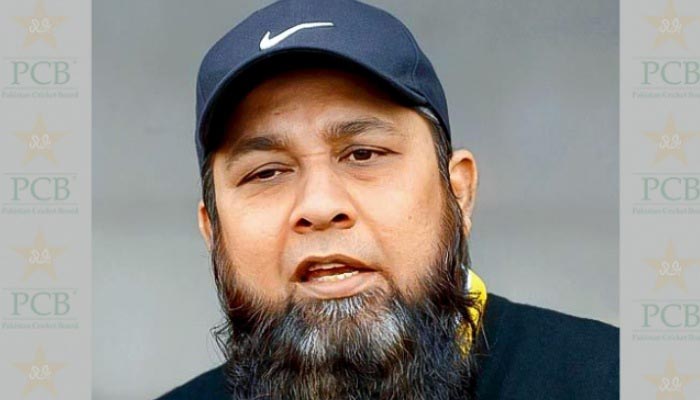 LAHORE: Pakistan Cricket Board chairman Ehsan Mani has backed Inzamam-ul-Haq  despite claims that the chief selector had tried to use his position to include his son's in a junior team.
According to a press release issued by the PCB on Thursday, Inzamam called on Mani and discussed the controversy. 

The PCB chief expressed his full confidence in the chief selector and Chairman Junior Selection Committee, Mr. Basit Ali.

Chairman PCB has expressed his disappointment over the speculation about the integrity of two former Test cricketers and current head of senior and junior selection committee, respectively.
The meeting came after reports that Inzamam had pressurized Basit Ali to select his son in a junior team. 
Former chief selector Abdul Qadir triggered this controversy, claiming that Basit told him that Inzamam had asked him to include his son Ibtisam-ul-Haq in the national junior team.

In a video clip, Inzamam has demanded the PCB chairman Ehsan Mani to initiate an inquiry and take action against him if he's proved guilty. Inzamam is to meet the PCB chairman who will be in Lahore on Thursday.

"I strongly refute this unfounded and malicious claim," Inzamam wrote in a tweet. "For the record, no one from junior selection committee was approached and there is no truth in this. I am taking this matter quite seriously and will be meeting PCB chairman for an open inquiry on this matter tomorrow."
Basit struck a similar note. "I would request the PCB chairman to investigate this issue in order to ensure that people who are spreading such news are punished," he said.