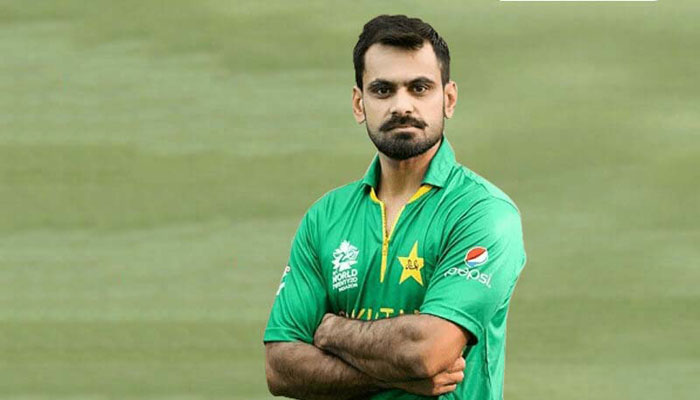 LAHORE: Cricket allrounder Mohammad Hafeez has taken his exclusion from the Pakistan squad for the Asia Cup as a challenge and said that he is a fighter and will continue his fight.
The discarded cricketer said this in his tweet on Wednesday.
The twitter said: "Thanks to all ex cricketers & well wishers of Pakistan cricket to give me strength in tough time , #RESPECT:heart: , I m a FIGHTER & wil keep fighting :+1::skin-tone-3:, GOOD LUCK to team Pakistan in ASIA CUP 2018 , make us proud :palms_up_together::skin-tone-3: , Pakistan Zindabad :palms_up_together::skin-tone-3:"
The 37-year-old allrounder has so far played 50 Test matches, 197 One-day Internationals and 78 Twenty20 Internatinals for Pakistan. He scored 3452 Test runs, 6020 ODI runs and 1619 T20I runs along with 52 Test wickets, 136 ODI wickets and 46 T20I wickets.