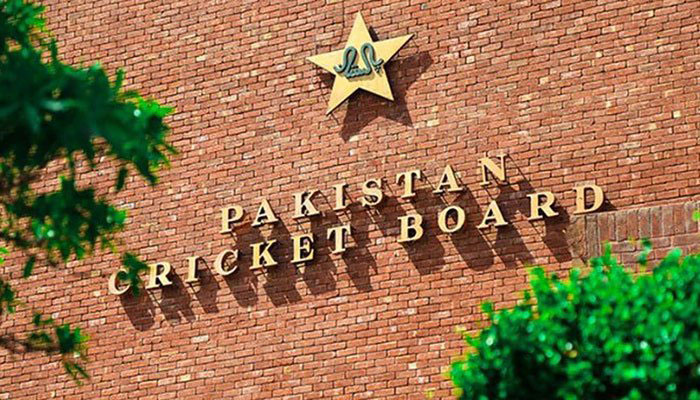 LAHORE: Election of the new chairman of the Pakistan Cricket Board (PCB) will be held on Tuesday, September 4.
A special meeting of the Board of Governors, PCB has been called on here at the Media Conference Room, Gaddafi Stadium where election commissioner Justice (R) Afzal Haider with deputy election commissioner Ahmed Shahzad Farooq Rana will hold the election of Chairman PCB.
Media footage of the meeting will be released by the PCB and a Press conference will be held after the end of the meeting around 3pm at the conference room on second floor of the PCB Far End Building.
Following is the election schedule:
Submission of nomination forms: 11:00 a.m. to 11.30 a.m.
Filing of objections/scrutiny of nomination forms: 11:30 a.m.
Hearing of objection(s): 12:00 noon
Withdrawal of candidature: 12:30 p.m.
Announcement of final list of candidates: 1:00 p.m.
Election of chairman PCB: 1:30 p.m.
If at the stage of second step of the agenda/schedule, the candidate appears to be unopposed then notification shall be issued immediately as the proceedings of other steps will become redundant.
The meeting of the Board of Governors will be attended by the following members: Ehsan Mani (Patron's nominee); Asad Ali Khan (Patron's nominee); Lt. Gen (R) Muzamil Hussain, chairman WAPDA; Dr. Najeeb Samie, director HBL; Muhammad Ayaz Butt, director sports KRL; Lt. Gen (R) Javed Zia, chairman SSGC; Murad Ismail, president RCA Quetta/member BOG; Shahrez Abdullah Khan, president LRCA/member BOG; Kabir Ahmed Khan, president RCA FATA/member BOG; Capt (R) Jahanzeb Khan, secretary Ministry of IPCA.
The election of the new chairman is being held after Najam Sethi had resigned a few days ago. He has also been the chairman of the Pakistan Super League (PSL). A wellknown journalist and administrator, Sethi served as the caretaker chief minister of Punjab during the 2013 elections.
Earlier, he was the editor-in-chief of 'The Friday Times' and hosted a primetime current affairs show 'Aapas Ki Baat' on Geo News. He also used to write columns for daily Jang.