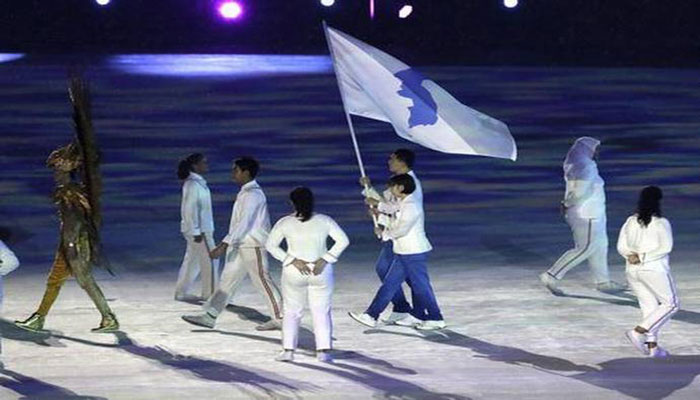 JAKARTA: Olympics chief Thomas Bach is to open talks with North and South Korea about marching and competing together at the 2020 Tokyo Games, he said on Sunday.
Bach was speaking at the Asian Games, where the two Koreas paraded together at the opening ceremony and joined forces in competition for the second time this year, after the Pyeongchang Winter Olympics.
The International Olympic Committee chief said such gestures were becoming "natural and normal", adding that the Koreas may even form a joint relay team in Tokyo, without elaborating.
"We will speak with South Korea and North Korea (about) what can be done together on the occasion of the Games," he said in Jakarta.
"A joint march... maybe a joint team... a joint relay or whatever," said Bach, adding that he expected to begin discussions in October or November.
At the Asian Games, the two Koreas formed joint teams in rowing, canoeing and women´s basketball, winning one gold, one silver and two bronze medals.