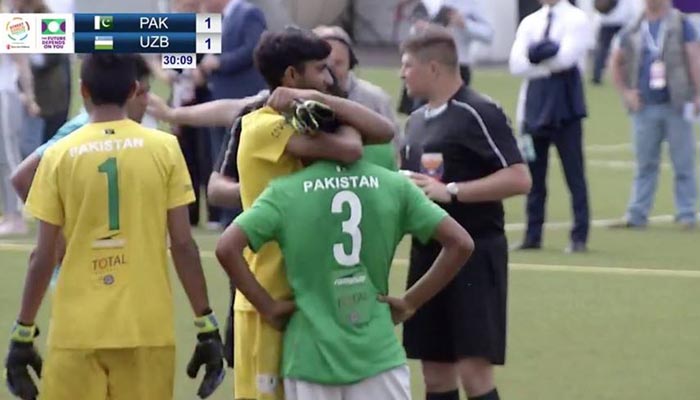 Uzbekistan defeated Pakistan in the final to lift Street Child World Cup 2018 in Russia on Wednesday.

The Boys in Green failed to convert a number of good chances that cost Pakistan the final.  
Uzbekistan won the match on penalty shoot-outs after the match ended in a 1-1 draw.
Pakistan had qualified for the final after they beat Indonesia in a nail-biting semi-final earlier on Monday.
The boys in green outclassed Indonesia 5-4 on penalties to secure their place in the final, where they will face Uzbekistan for the trophy.
Team Pakistan, funded and supported by Muslim Hands, looked in good form since the start of the semi-final, and didn't let their Indonesian counterparts score.
The match remained a goal-less draw when the final whistle blew. In penalty shoot-outs, both the teams managed to score four goals each. But in additional penalties, Indonesia missed the target after conceding a goal to Pakistan.