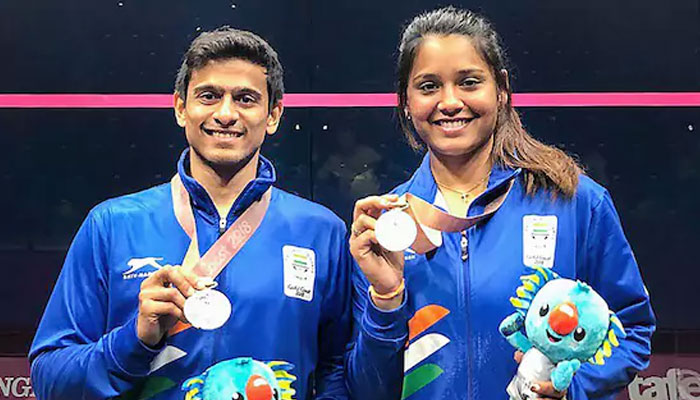 GOLD COAST, Australia: The Indian squash duo of Dipika Pallikal along with her husband Saurav Ghosal had no option but to remain content with a silver medal in the squash mixed doubles during the Commonwealth Games 2018, after some of the decisions made by the referees came as astonishing to them.

In spite of facing the ultimate defeat in the final held in Australia's Carrara Stadium, the Indian pair had put up a tough fight in front of Australia's Donna Urquhart and Cameron Pilley 0-2 (8-10, 10-11).
The spectators too, had been cheering on for their local team and according to the Indian player even the refereeing did not play an encouraging part in their defense.
Talking to Indian media outlets, Pallikal has stated: "Shocking decisions were made during the final. I felt it could have changed whole scenario of the match if those decisions were fair. But that's sport."
Regardless of the hit, Pallikal along with Ghosal are still looking at the situation with a positive lens, and are proud of all they have achieved thus far. Expressing their disappointment of not getting their hands on the gold, they, nevertheless, were proud of the way they had played even if the circumstances were "unfair".